Chevrolet AC Repair in Lincoln, NE
Staying cool and comfortable while driving around town in your Chevrolet is not typically a concern. Most of the time, you simply need to adjust the controls on your AC system to create a comfortable environment in your vehicle. However, all vehicle AC systems can develop repair issues. These issues can create mild discomfort or can result in a sweltering temperature inside your car. This is understandably an issue that you need fast, reliable repair service to address. When you bring your Chevrolet to our service center, you can feel confident that the repair work will be completed by certified experts.
Why Is the Air Conditioner Blowing Stinky Air?
In some cases, a vehicle's AC system blows an ample amount of cool air in order for you to feel comfortable as you cruise down the road. However, the air may smell like rotten eggs, dirty socks or other unpleasant things. If you only notice this foul smell when the AC is operating, there is a good chance that the air filter needs to be replaced. We can quickly replace the air filter for you at an affordable rate. Another cause is a moldy evaporator case. This mold usually begins growing when water accumulates on the case. This accumulation may be caused by a clogged drain line. Our team can remove the mold and clear the blocked line to resolve the matter.
Why Is the AC System Putting Out Warm Air?

When you turn on your car's AC system, you understandably expect cool air to blow out. However, the issue of warmer air blowing out is common with AC systems regardless of the system's age. If warm air blows as soon as the system is turned on, the cause could be a damaged condenser or switch, a fuse problem, damage to the blower or compressor, a vacuum or Freon leak or many other issues. Some drivers may notice that the system initially puts out cooler air, but the air gradually becomes warmer. Through a professional diagnosis, you may learn that your system's issue is caused by a damaged fuse, leaky seals, damage to the compressor clutch, an expansion valve clog or several other issues.
How Can You Fix a Leak in My Air Conditioner?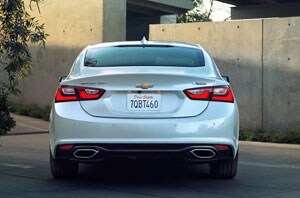 If you suspect that a component in your AC system is leaking, a professional inspection will diagnose the precise type of damage that is causing an issue. Many components in your system may leak, and these leaks are usually caused by the age of the components or by the presence of moisture. Keep in mind that refrigerant can be corrosive and very damaging when it comes in contact with moisture. This type of damage can cause irreparable damage and may dictate the need for an AC replacement rather than a repair. Therefore, as soon as a leak is suspected, contact our team for diagnosis and repair. We will use a sniffer device or dyes to identify the leak as a first step in the repair process.
Why Is the Airflow Through My Car's AC System So Weak?
The issue of weak airflow in a vehicle's air conditioning system typically begins as a minor issue that is barely noticeable and easy to overlook. However, over time, the problem may become more substantial, and it may be difficult to overlook. When you bring your Chevrolet into our service department with this issue, we will diagnose the cause, which could include damage to your system's ventilation fan, mold on the evaporator, damage to the seals or a loose hose. Regardless of the type of issue that your AC system has, rest assured that we will provide you with rapid diagnostic and repair service.