Lincoln Dealer Reviews the New 2016 City Express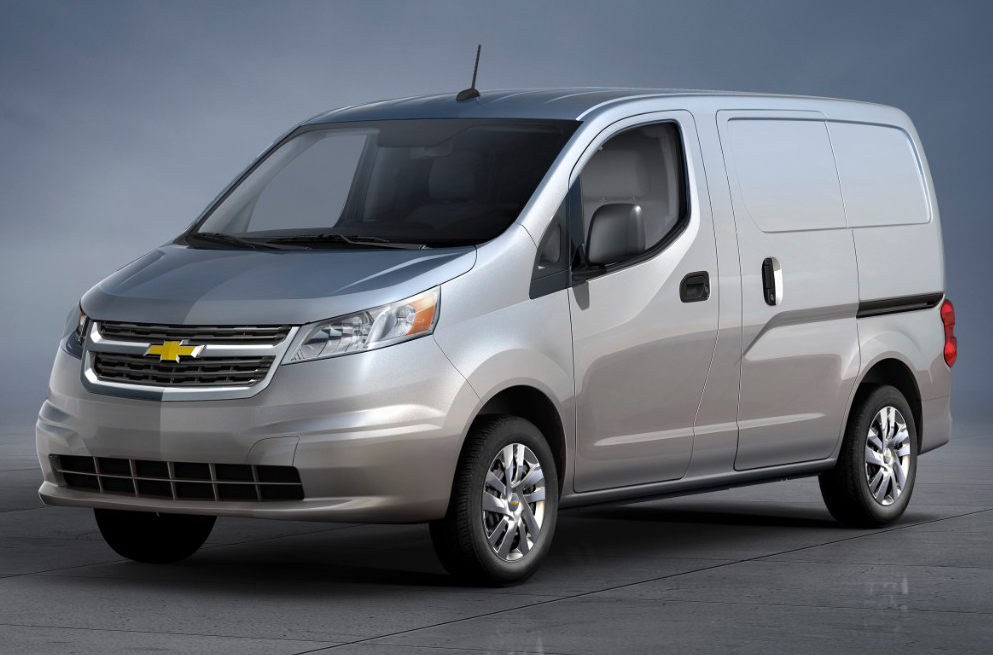 City Express is aptly summed up by one word: Function. Every aspect of its design was scrutinized, so that business owners get the most useful product possible. If you don't require a full-size van, consider purchasing a 2016 Chevy City Express in Lincoln, Nebraska, and find out how it can help your company succeed. Making smart business choices includes selecting the right cargo hauler, one that offers low operating costs and ease of use for all your day-to-day business duties, and City Express delivers on both fronts.
Inside, there's 122.7 cubic feet of useful space, with more than enough room to transfer your average 40 x 48 inch pallets. Floor-mounted D-rings are included as standard to keep your cargo locked in place while you travel and a variety of upfits are available as well, so you can have shelving, dividers and other elements installed depending on the needs of your business. The van's 40/60-split rear doors are another thoughtful design move, providing easy sidewalk access and minimal road intrusion with the option to open doors to either 90 or 180 degrees. By the way, the wider position is handy when you need maximum space for loading and unloading.
Whether you run a startup plumbing business or catering service, Chevy also knows that fuel economy plays a factor in your company's overall profitability. That's why a City Express offers an efficiency boosting DOHC inline-four engine with variable valve timing and advanced Continuously Variable Transmission (CVT). In terms of selling points, the van's versatility is only surpassed by its efficiency and 2016 Chevy City Express reviews say fuel economy is excellent for its class. With an EPA-estimated 25 mpg combined (24 city/26 highway), you won't have to worry about expending extra funds on gas and will get greater city mpg than the Ford Transit Connect SWB offers.
Buy or lease a 2016 Chevy City Express in Lincoln and you'll also find that it makes an excellent on-the-go mobile office. Standard storage for file folders and available navigation are just the start. There's also a 12-volt outlet, flat workspace (when passenger seat is folded) and other useful features.
If you need a compact cargo van that gets down to business, the Chevy Express is an excellent choice. Find out how it compares to other vans in its segment using the Dare to Compare tool located at the bottom of our 2016 Chevy City Express review!