Did you know that multiple recent studies have shown that Chevrolet is the top auto brand for millennials? That means that it is the brand millennials want to buy or already own, as well as the brand that is the most relevant to their age group. Because millennials are a large, fast-growing market for the auto industry, this is a big win for Chevrolet.
Chevrolet Vehicles Don't Compromise on Technology
Chevrolet has managed to establish a name for itself as an affordable brand, yet they still manage to include all of the technological wonders millennials desire. They can include WiFi hotspots, a place to charge your phone wirelessly and more. It is user-friendly, and besides that, Chevrolet ads promote the brand in a way that appears super accessible and affordable.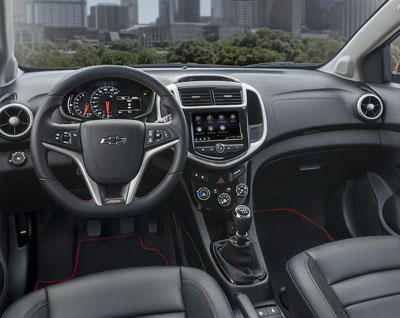 Many of the options in the Chevrolet brand are pretty affordable, like the Spark, the Trax, and other cars. The ads are also targeted towards a generation that is pretty suspicious in general, and so they have managed to give an impression of being a trustworthy and honest brand that is focused on giving young people exactly what they want and need. Great brand awareness and reputation makes Chevrolet the top of the line for millennial buyers.
Contact Us For More Information
In light of that, you may now be considering getting a Chevrolet for yourself so that you can enjoy the same benefits so many other people are now experiencing. If that is the case, check out Husker Chevrolet. You can visit or contact us to find out more about these awesome cars. Chevrolet is becoming more popular by the year, so don't be behind the times. Call us or visit today and find the perfect car for your needs.