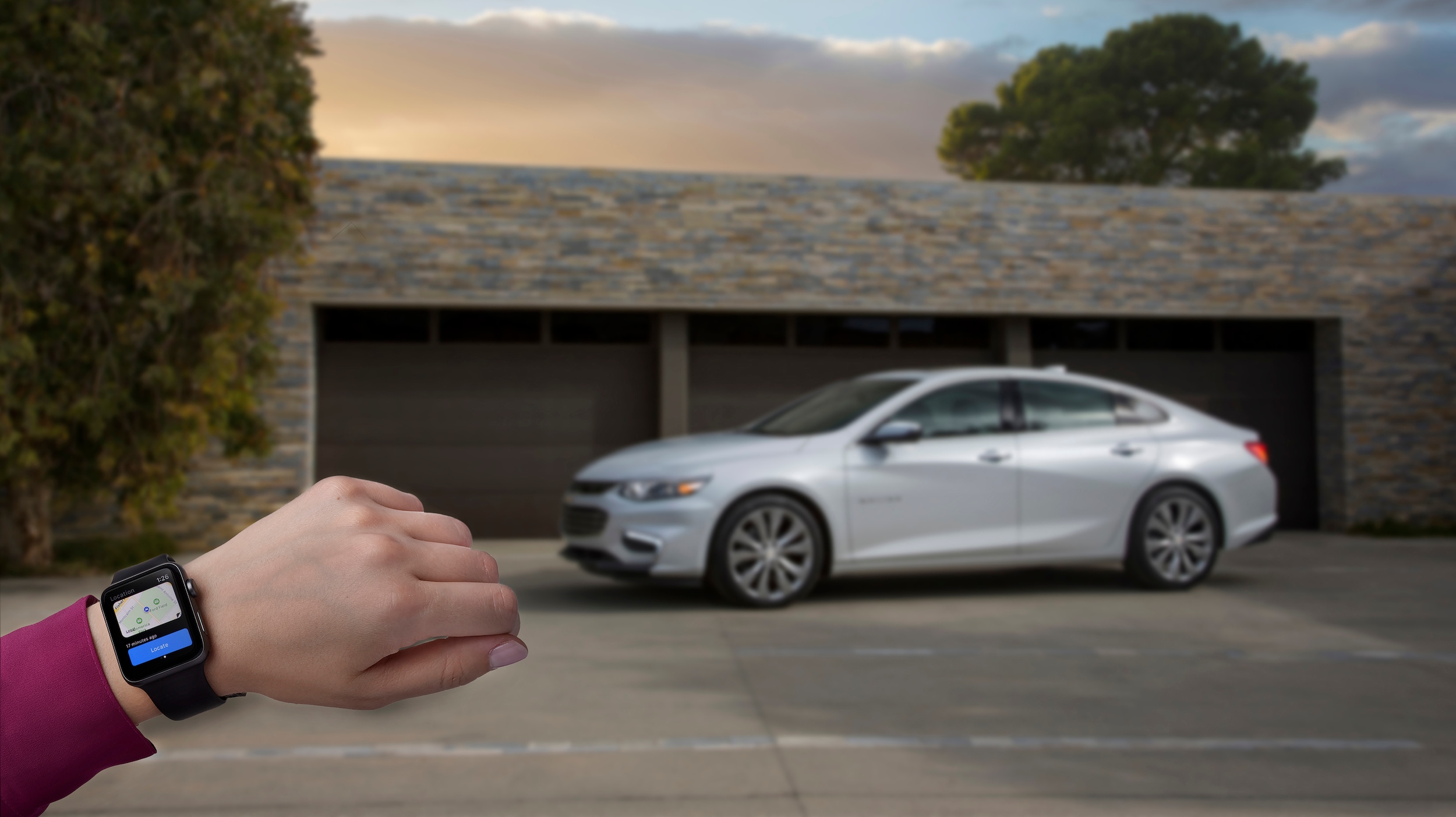 ?Using your myChevrolet app is now easier than ever thanks to Chevy's latest development! If you're an Apple user, you can now access all of the app's handy features right from your smart watch device.
"The use of the myChevrolet app by our owners continues to grow across the entire vehicle lineup, so expanding its availability to Apple Watch was a natural next step and allows us to offer another easy way to manage key vehicle functions remotely," said Paul Edwards, Chevrolet U.S. vice president of Marketing.
With over 1.4 million users, myChevrolet is proven to be a must-have app for every new Chevy owner. Lock/unlock your doors, activate remote start* and turn on your car's horn and lights—these are just a few of the conveniences that Apple Watch users can now access from their device. Forgot where you left your car? You can also access parking reminders and get walking directions to its exact location.
"Whether you want to cool down your Malibu on a hot summer day or locate it after attending a crowded baseball game, Chevrolet owners can now make that choice from their iPhone or Apple Watch," explained Edwards.
About myChevrolet
From performing select key fob commands to accessing vehicle diagnostic information and requesting roadside assistance, the myChevrolet app puts all of the features and information drivers need into one easy-to-access location! The app comes in three languages, English, Spanish and French, to make it even more user-friendly.
The myChevrolet app is free, and can be downloaded from the App Store now! Are you an Android user? The app is also available in the Google Play store.
*Requires factory-installed remote start.