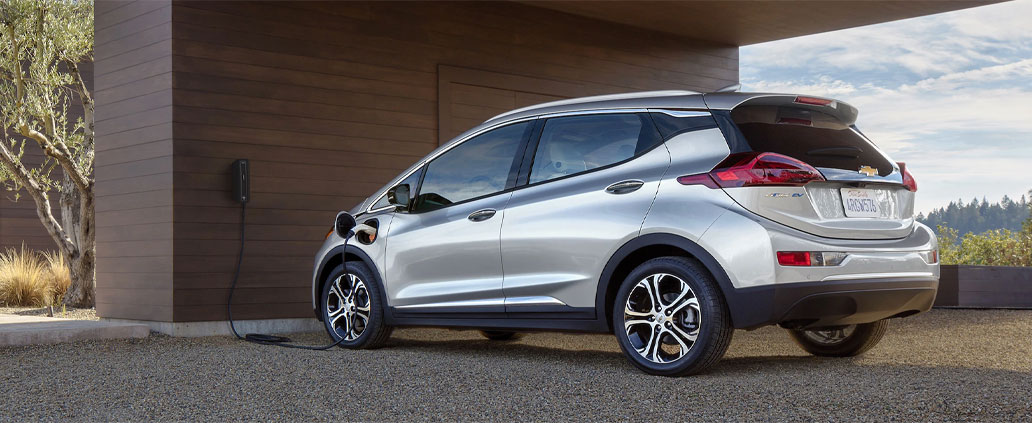 An electric vehicle (EV) is equipped with electric motors that run using electricity, a battery, generator, fuel cells or solar panels that transform sunlight into energy. Compared to gasoline, electricity is one of the cleanest and most renewable forms of energy available. Before you purchase a Bolt EV, review the main advantages of operating an electric vehicle.
Bolt EV Video Series
Bolt EV Academy consists of videos that educate the owners of electric vehicles. Anyone interested in buying a Bolt EV can learn more about its unique features and services. Automotive experts explain how Bolt EV vehicles are made and give advice on every topic from charging the car at home to personalizing its features. Drivers also learn how to:
Charge the car on the road
Use the display screens
Activate safety features
Drive safely during the cold weather
Affordability
A common myth is that electric vehicles are more expensive to own than gas-powered ones. In reality, electric vehicles are more costly to buy and cheaper to own. The upfront cost may be higher by several thousand dollars, but the maintenance costs are much less expensive because you avoid buying gasoline. Gas costs are costly for the average driver who has to refuel every week or two weeks. By owning an electric car, you'll save hundreds of dollars on gas costs each year.
Sustainability
If the world runs out of nonrenewable energy, you still have the sustainability of a vehicle that relies on electricity or solar power. Electric power comes from various sources, such as electrical outlets, sunlight and organic material, so drivers have few to no worries about running out of power.
Peace of Mind
Driving an electric vehicle gives you peace of mind knowing that you're helping the environment. Few Bolt EV drivers feel guilty when charging their vehicles with electricity instead of pumping in gasoline from the gas station. Although EV vehicles are outnumbered by gas-powered vehicles, you're still playing a valuable role in reducing air pollution and toxic fume emissions.
The advantages of green energy surpass those of using petroleum and other hazardous fuels to operate vehicles. The Bolt EV series helps drivers get used to owning this unique vehicle. Chevrolet hosts a wide range of videos online and through its apps. Contact Husker Chevrolet to review the newest selections of our Bolt EV models and take the steps to become more energy efficient.