Here at our neighborhood dealership, we embody the qualities that have made Chevrolet one of America's longest-lasting automotive brands: ingenuity, dedication, and a customer-centric philosophy. We take enormous pride in such values, just as we're proud to offer you an outstanding selection of new and used vehicles, as well as parts and service.
New and Used Chevy Vehicles for Sale Near Bellevue
Are you looking for an affordable, efficient commuter car? The Cruze may be the right way to go. Or, maybe you're in the market for a fully-loaded, yet capable work truck such as the Silverado 1500. Perhaps you need something more middle-of-the-road, like the midsize Colorado. No matter your automotive preference, we can help you find the right new or pre-owned vehicle for your needs and your budget.
While our vehicles are part of what makes us so successful, they don't tell the entire story; it's our commitment to service after the sale that puts us on another level. When you're looking for financing, our team members will help you find the most favorable rate, no matter your credit standing. Call or click today to find out about our sales and finance specials.
Do You Service Vehicles Near Me?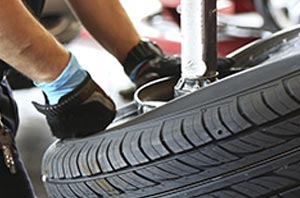 Our commitment to you doesn't end when you drive your Chevrolet off the lot. We're proud to offer expert service whenever you need it. Not only do we offer scheduled maintenance such as oil changes, tire rotations, and battery replacements, we also provide factory-certified engine and transmission repairs, AC service, and much more. Call us today to learn how you can maintain your Chevrolet for less.
Since 1911, Chevrolet has stood for toughness, durability, and quality, and we are proud to carry on that legacy. Find out more about us online or come by today to see for yourself.