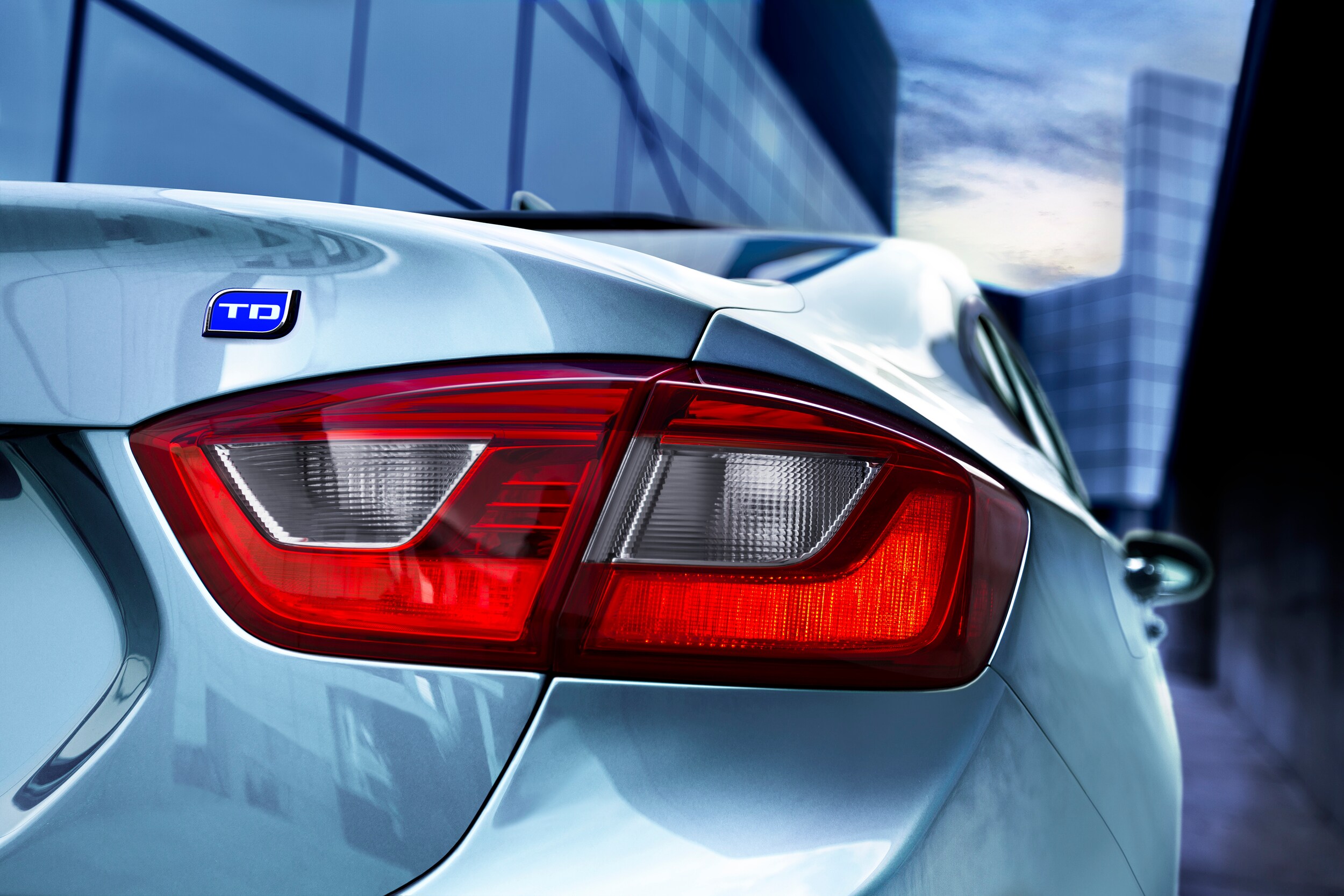 Looking for an alternative to gasoline that is more economical and efficient? The forthcoming 2017 Chevy Cruze Diesel is sure to fit the bill! Achieving up to 52 mpg highway, the diesel-powered variant is slated to achieve best-in-segment highway fuel economy when it arrives at our Chevy dealership.
While there has been a lot of controversy surrounding diesel vehicles, Scottsdale car shoppers can feel confident in knowing that the brand-new Cruze Diesel is compliant with all emissions regulations and has passed all EPA standards. On top of that, the car is designed with special technology that helps eliminate pollutants from the exhaust stream, making it an efficient and eco-friendly choice.
"Chevrolet is dedicated to offering customers a wide range of propulsion options. We know there are customers looking for the right combination of fuel efficiency, driving dynamics, fuel type and more. With the EPA-estimated 52-mpg highway Cruze Diesel Sedan, they can get it all," said Steven Majoros, director of Chevrolet Marketing.
Each Cruze Diesel comes equipped with a brand-new Ecotec 1.6-liter inline-four turbo-diesel engine rated at 137 horsepower and 240 lb-ft of torque. Power is delivered to the wheels via a six-speed manual transmission. Buyers can also opt to pair the engine with Chevy's new nine-speed automatic transmission.
Now for the best part: the fuel economy numbers. Models equipped with a manual transmission will achieve an EPA-estimated 52 mpg highway—that translates to 702 highway miles on a full tank. In city driving, the car averages about 30 mpg, which is equally impressive for urban drivers. Models with the automatic transmission see a similar return at 47 mpg highway and 31 mpg city.
In addition to offering the same great comforts and conveniences as its gas-powered cousin, the Cruze Diesel will be available in both sedan and hatchback body styles. The sedan will be the first to hit showrooms, with the hatchback arriving later in the year as a 2018 model.