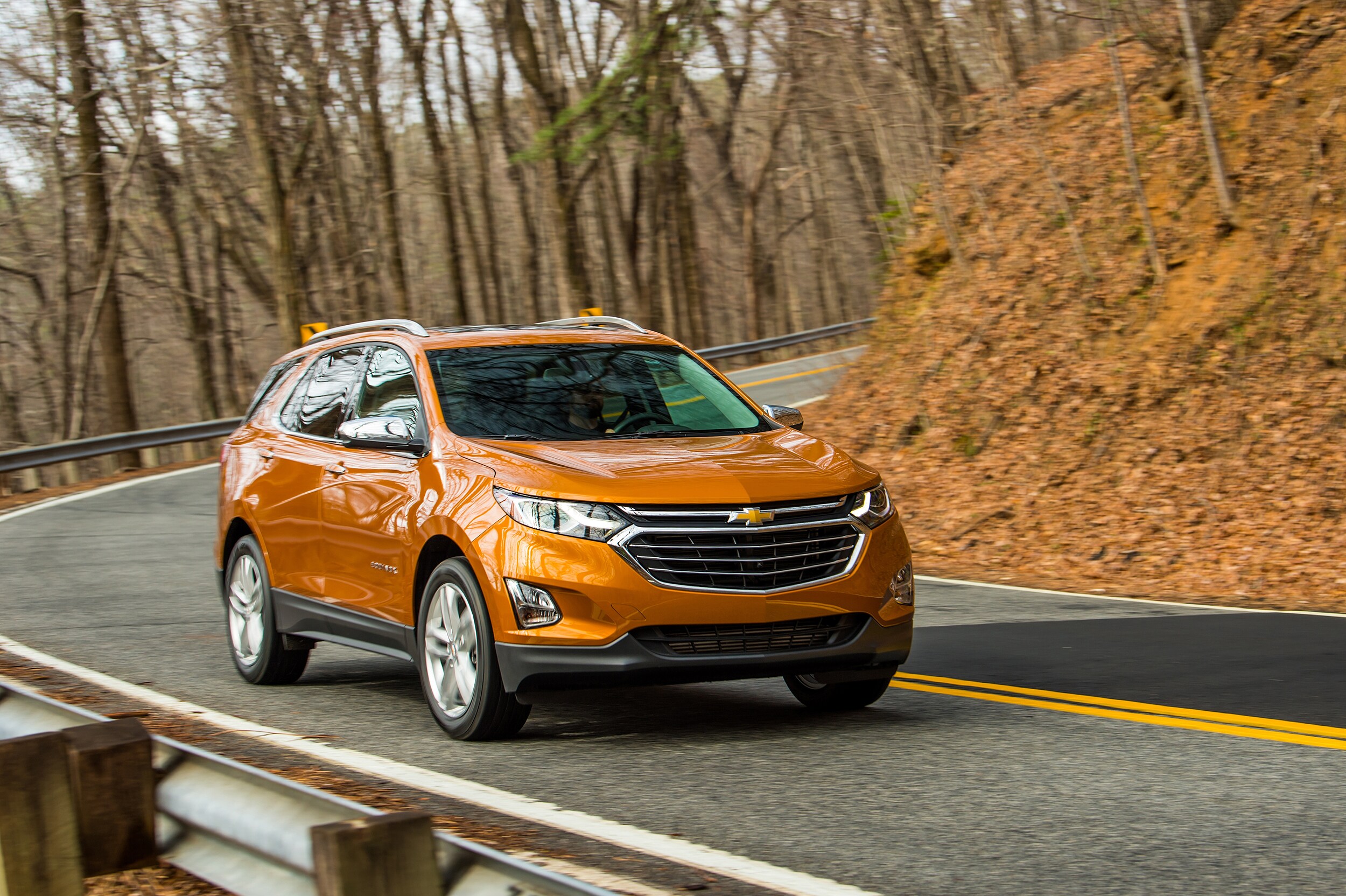 The Chevy Equinox is all new for 2018, showing off a fresh look, new powertrains and an updated roster of features—all of which make it a hot choice for SUV shoppers in Lincoln. However, the Equinox is also a smart choice, thanks in part to its new structural design, which offers a variety of benefits including improved performance and safety.
"Think of it as core strength training," said Jill Dennis, lead development engineer. "The new Equinox's structure is leaner yet stronger, resulting in efficient performance that inspires confidence while also creating a more fun, safe and comfortable driving experience."
The redesigned Equinox features what the automaker calls a "mixed-material design strategy," which blends high-strength steel and other durable materials for a lighter, stiffer and stronger structure. This strategy also cuts curb weight by 400 pounds, improving ride comfort and fuel efficiency in a way that daily drivers are sure to notice.
"From accelerating to turning corners, the 2018 Equinox drives 'lighter,' which correlates with a greater feeling of precision," said Dennis. "It's a dynamic, agile driving experience rooted in the solidity of the all-new body structure."
In addition to contributing to a 10-percent weight decrease, the Equinox's redesigned structure also improves passenger safety. A new high-strength and ultra-high strength steel safety cage surrounds vehicle occupants which, when paired with the SUV's airbag system, provides the utmost protection in the event of a collision. Drivers are also sure to find that the vehicle's lighter, more agile handling increases their confidence behind the wheel.
To learn more about the 2018 Equinox, in stock now at Husker Chevrolet, call or visit us today!