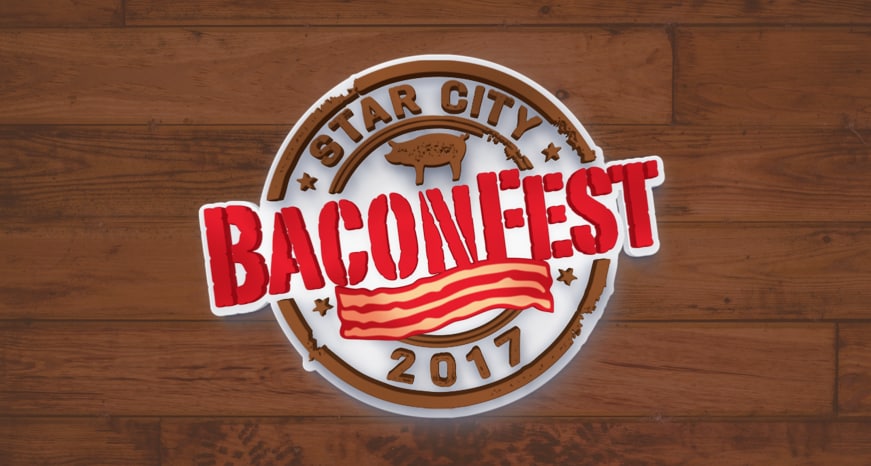 What's even better than eating bacon? Eating bacon for charity, of course, and the annual Star City BaconFest is the perfect place to do just that. Taking place from 4:30-7 p.m. on Saturday, April 23, 2017, this local food festival gives Lincoln residents the opportunity to sample a plethora of deep-fried treats while raising scholarship funds for local students.
Now in its third year, BaconFest 2017 is slated to be the best one yet! Over 20 local eateries will be in attendance, serving up a hearty spread of bacon-inspired dishes for guests to sample. From salty and savory to sweet, there's no telling what unique and unusual creations you'll find here!
While you snack, be sure to pick up a craft beer sample from Blue Blood Brewing Company or jam out to the live music. Popular local jazz trio The Lightning Bugs will be playing all evening, filling the space with melodies from the likes of The Mills Brothers.
While BaconFest is definitely lots of fun for the guests, it's also an exciting opportunity for Lincoln chefs to show off their talents! The chefs are competing to see who can win over guests' hearts—and stomachs—with their crispy concoctions, so be sure to cast a vote for your favorites!
Tickets start at $25 for adults, with free admission for kids 12 and under. Additionally, raffle tickets can be purchased for $1 each. The proceeds from the sales go to the Nebraska Restaurant Association and ProStart National, helping to fund education and internship programs for students interested in the culinary arts.
To find directions to the Lincoln Marriott Cornhusker Hotel or to purchase tickets in advance, visit Star City BaconFest's website. Happy snacking!